Prostate Cancer Treatment with Lutetium-177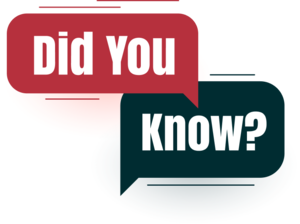 About 73% of lutetium 177 vipivotide tetraxetan patients saw their prostate-specific antigen (cancer marker) drop.
Compared to the standard treatment, the lu 77 Pluvicto therapy had a 38% lower chance of dying and a 60% —of getting worse.
Nearly 30% of men treated with Pluvicto plus BSoC had their tumor shrink, and 6% of tumors disappeared.
More than 500 patients have yearly Lutetium 177 prostate cancer treatment in Germany.
What is Lutetium-177 PSMA therapy?
The most common cancer in men is prostate cancer, which makes up 25% of all cancer diagnoses. Even though most cancers spread slowly and locally, 10–20% of them move to other areas of the body. And the treatment for advanced stages is a challenge – at stage 4, patients' life expectancy with the standard treatment approach is 9-12 months.
Even though prostate cancer progresses slowly, it is still the second most deadly cancer for men, so treatment choice is essential. Also, prostate-specific membrane antigen (PSMA), a common antigen, is situated on the prostate cancer cells and in some other tumors. If someone has prostate cancer, PSMA levels will be higher than usual. PSMA will also be in other body parts where prostate cancer has metastasized.
That's why PSMA is the ideal target for therapy. And Lutetium-177 is the newest way to treat prostate malignancy that has spread or can't be treated. This treatment uses a radioactive compound that blocks the PSMA receptor on the prostate cancer cell and releases a small amount of radiation to damage the cancer cell directly.
How does it work?
Metastatic castration-resistant prostate cancer (mCRPC) is one of the hardest to treat with standard therapy. Different ways to treat mCRPC exist, but target radiotherapies are the most promising. There are Lu-177 PSMA therapy and Ac-225 PSMA therapy. The main difference between them is the type of radioactive compound used:
First therapy uses a specific radioactive isotope of lutetium 177 (the drug called vipivotide tetraxetan) that affects DNA by sending out high-energy gamma rays.
Second, Actinium-225 PSMA therapy uses a monoclonal antibody marked with a radioactive isotope of actinium.
With the assistance of today's technology, it is now possible to fight cancer at the molecular level. Lu 177 prostate cancer therapy helps to improve life expectancy. It shrinks the tumor and eases the symptoms without hurting the healthy cells around it. Lutetium-177's radiation only goes a short distance beyond the target cell, so most of the normal tissue around it is not hurt.
Even though Lu-177 doesn't treat the late stage of cancer, it makes remission possible and lengthens the lives of many patients. In traditional care, the body is irradiated from the outside. Radionuclide therapy, on the other hand, works from the inside.
A detailed description of the prostate cancer Lu-177 PSMA therapy
In PSMA therapy, two drugs are used. One of them is called PSMA-617, and it can find prostate PSMA and join with it. The second is Lutetium-177, a radioactive drug (Lu-177). It sticks to PSMA-617 and goes straight to cancer cells.
Lutetium-177 is used as a treatment in a nuclear medicine department, where the patient stays for the whole process. The drug is put straight into a vein on the hand. It gets into the bloodstream after about 30 minutes. The patient also gets medicine to stop feeling sick and diuretics, which help eliminate the radioactive drug from the body. After a few hours, tests are done — they aim to ensure that the body's radiation has started to go down.
After Lutecium-177 treatment for prostate cancer, several tests are used for behandling. Single-photon emission computed tomography test is performed within two to three days. This test lets you ensure that the therapy gets good results, and oncologists can see how much cancer and metastases have reduced after the procedure.
Another Lu-177 way
Currently, doctors treat metastatic prostate cancer using lutetium-177-PSMA. Lutetium Lu 177 dotatate is part of a new type of treatment called Peptide Receptor Radionuclide Therapy (PRRT). In PRRT, molecules with radioactive elements that attach to specific receptors on the tumor are used to treat cancer.
In January 2018, the FDA approved Lutathera, an intravenous injection of lutetium Lu-177 dotatate. It is the first target therapy with radionuclides for a specific type of neuroendocrine tumor, meningiomas, which has been approved.
During phase III clinical trials, the drug Lutathera from the Swiss pharmaceutical company Novartis worked well with neuroendocrine tumors, including carcinoid syndrome that doctors can't control well enough with standard therapy. In 2022, the new lutetium 177 prostate cancer treatment from Novartis breakthroughs.
Who is the candidate for Lu-177 PSMA prostate cancer therapy?
Every new technique can only be used in a few ways. Even not nuclear medicine is different. So, it's clear that people want to know what Lu 177 prostate cancer therapy is and when it works before they look for a hospital or clinic.
People with metastatic castration-resistant prostate cancer (mCRPC) are treated with Lu-177 PSMA if:
None of the other solutions work.
No response is well enough to standard treatments.
Cancer already metastases and continues moving quickly.
Neither surgery nor regular radiation is an option.
In addition, before the lutetium 177 prostate cancer treatment starts, some tests are essential to check blood, liver, and kidneys.
How to prepare for Lutetium-177 PSMA therapy?
Before therapy could begin, the patient must have done the following:
GA-68 PSMA PET/CT imaging, done at most two months before treatment, shows more PSMA expression in tumor tissues.
At least two weeks before treatment, a complete blood count with serum biochemistry, including AST, ALT, creatinine, and PSA level in serum.
Give information about the disease's pre-treatment stage, treatments, previous procedures, and pathology results.
Where better to treat prostate cancer with Lutetium-177?
Advantages and associated risks
One of the main reasons why molecular treatments are made is to kill cancer on a microscopic level. Doctors can get good results with the least amount of adverse effects.
Advantages over standard treatment for prostate cancer
Effectiveness. All cancerous cells, including those spreading distantly, are "found" by the drug, brought together, and killed. The lutetium-177 success rate with PSA dropping is nearly 75%, improving survival.
Target. Not all body gets radiation, so healthy cells are not damaged, and very little radiation affects other body parts. So, the side effects are mild.
Protection. Most people feel safe with PSMA therapy. There are no negative impacts that doctors cannot correct.
Options. Lu 177 works well when other treatments for prostate cancer that are getting worse don't help.
Selection. This procedure can be used for persons who aren't ideal candidates for standard treatment.
Result. Getting, if necessary, more than one treatment session and having the option of combining it with other methods of treatment increases the chances.
Confidence. Lu 177 that is not taken up by the tumor is passed out through the saliva, urine, and feces.
Possible side effects of Lutetium therapy for prostate cancer,
However, manufacturers report some adverse effects listed below despite the long-term benefits of Lutetium 177 on prostate cancer.
Even though Lu 177 PSMA therapy is safe, it is still a form of radiotherapy. So, radiation may cause damage. But it doesn't hurt body cells. The cells in the kidney tubules, small intestine, tear glands, and salivary glands are most at risk.
The number of white blood cells and platelets in the blood drops, but usually not by much. In some situations, the drugs affect the kidneys.
Most patients had:
dry mouth and eyes;
nausea;
fatigue;
anemia.
The short-term adverse effects disappear after a few days or weeks of treatment.
Some people can use Lutetium 177 prostate cancer treatment as the last step, and the therapy might not work on the body as it should. So, before the protocol, experts check the main organs to ensure no problems could harm.
Who helps in lu 177 therapy performed?
Results and statistics
Targeted therapy with the radio drug Lutetium 177 for prostate cancer treatment is promising. The German Cancer Research Center used it for the first time in 2015.
Up until 2019, the drug was used in more than six times as many studies. Also, in 2019, the main report at the annual meeting of the Society for Nuclear Medicine and Molecular Imaging was about Lutetium-177-PSMA therapy, a targeted therapy for prostate cancer. According to the studies, the results of lab tests were much better for 57% of the patients who used PSMA therapy. 70% of the patients had a better quality of life, and 45% had a longer life expectancy.
Germany came up with the molecule PSMA-617, which led to the use of Lutetium-177 in radioisotope therapy. Because of this, medical institutions in this country already have enough experience and a good database on how to use this treatment method for prostate cancer. PSMA therapy treats prostate cancer in more than 500 people in Germany annually.
Targeted radionuclide Lutetium 177 prostate cancer therapy is now part of the treatment plan for advanced cancers that have spread to other body parts in top hospitals worldwide. This method is one of the most up-to-date and effective.
How can we help?
Lutetium 177 is used in the best clinics in Germany, Turkey, and Israel to treat prostate cancer. Medical tourism allows those patients with late stages who did not receive effects from the standard treatment.
At AiroMedical, we help to find qualified medical care and choose and book a medical program.
Patients get:
Newest lu-177 prostate cancer therapy in world's class clinics;
Reasonable cost of treatment;
Clear communication with doctors and clinic staff;
Follow-up care;
Making a treatment plan;
Booking an appointment at a time that works for the patient;
Getting a second opinion from the best lutetium specialists;
Solving all organizational moments (visas, airport transfer, accommodation, translator, etc.)
With AiroMedical, patients can get care with the latest technology, new methods, and consultant support 24 hours a day, seven days a week.
For people with late-stage cancer, therapy with lutetium 177 is their only chance. In this case, any delay could be critical. We will assist you in signing up for the clinic and getting treatment.
Don't hesitate to contact us if you want to know more about the lutetium 177 PSMA treatment. Our doctors will set up a medical journey as quickly as possible.
In what countries will Lutetium-177 do the best?
References:
The New England Journal of Medicine: Lutetium-177–PSMA-617 for Metastatic Castration-Resistant Prostate Cancer

National Cancer Institute: For Advanced Prostate Cancer, Radiopharmaceutical Improves Survival

WebMD: PSMA and Treating Advanced Prostate Cancer

I-MED Radiology Network: LU-177 PSMA therapy

National Library of Medicine: Lutetium 177 PSMA radionuclide therapy for men with prostate cancer

Springer Link: Lutetium-177-PSMA therapy for prostate cancer patients—a brief overview of the literature